Auckland Moving Guys can move pianos, spas and other heavier items such as safes and statues etc.

Pianos
Most standard upright pianos that do not have a cast iron backing can be easily moved with two guys and specialized trolleys, however there are some caveats when it comes to pianos *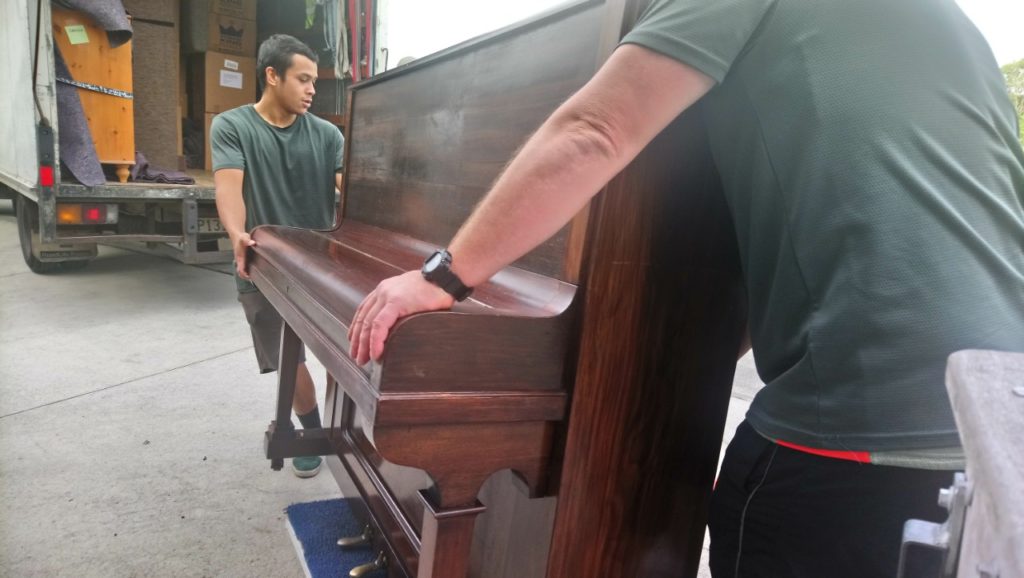 *stairs: anymore than three stairs at either end of the load will require extra moving guys to move the piano.

*access ways: irregular pathways, tight access ways (having to tilt the piano), moving across grass or gravel that affects the use of our trolleys to get the piano into the house, will require the use of more moving guys.
Spa pools
Small self contained spa pools will require the use of a minimum of four moving guys (larger and heavier pools will need to be assessed before the move is quoted).
Access: access for spa pools is a major requirement that needs to be investigated before the job is carried out, in some instances heavy lifting equipment maybe required so we recommend having someone come out to view the property if you have restricted access.

Safes, statues and other heavy items
For other heavy and unusual items please give us a call to further discuss, we need to know things such as dimensions, weight and access concerns.